20-800T/h river pebble sand production line
River pebble sand production line is characterized by local materials, handling capacity, wear small, low operating costs. Can be widely used in mining, electricity, chemicals, building materials, metallurgy, refractories, concrete mixing stations, highways, railways and other industries, production and processing of highway surface materials, high-grade road gravel, high-speed passenger rail line sand stone Materials, hydroelectric power station sand and gravel material, port and airport runway with gravel material and other special construction areas are *ly suitable.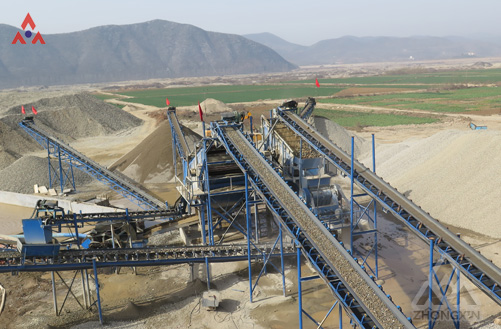 River pebble sand production line is mainly composed of vibrating feeder, jaw crusher,impact crusher, sand machine shaker, belt conveyor, centralized electronic control and other equipment. To meet the different needs of customers can be equipped with cone crusher, impact crusher, dust removal equipment.
Large stone by the silo by the vibrating feeder evenly sent to the jaw crusher coarse crushing, crushed stone by the belt conveyor to crusher crusher, after the crusher into the crusher for processing, and *ly again By the belt conveyor sent to the vibrating screen screening, screening out several different specifications of the stone to meet the requirements of the size of the stone conveyor belt conveyor from the finished product sent to the heap; does not meet the requirements of the grain size of the stone conveyor belt To crusher crusher again, forming closed-loop multiple cycles.
write down your requirement and contact details in the following form to get the latest price of this product within one day!