Jaw crusher play a role in water conservancy construction

Jaw crusher play in water conservancy construction in this * role, working part of the jaw crusher is two jaws, one fixed jaw plate, fixed to the vertical front wall of the body, and the other is movable jaw, location inclined to form the next big small crushing chamber and the fixed jaw plate. Movable jaw against the fixed jaw do periodic reciprocating motion, sometimes separately, sometimes close.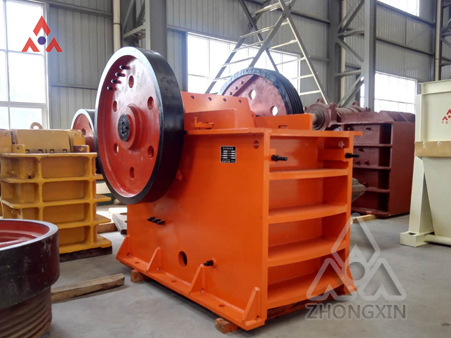 When separated, the material into the crushing chamber, finished unloading from the bottom; close, so mounted between the two jaw plate material by extrusion, bending and splitting the role of fragmentation. Unique working structure makes broken jaw crushing ratio, it can be broken chunks of hard materials, high yield, low failure rate, mining machinery has become the * classic category, until now the majority of users are still being used as the main crushing.

Jaw crusher always pay attention to in a timely manner lubrication friction surface, can guarantee the normal operation of the machine and prolong life. This machine adopts grease, should be determined according to the place of use, the temperature and other conditions, may generally be calcium-based, sodium, calcium or sodium based grease. Join bearing grease 40-70% of its volume, must be replaced every three months; to be renewed with a clean gasoline when oil or kerosene to clean the dirt inside the bearing and housing. Bracket pad contact with the bracket in the machine before starting, must be added to the grease.